Good morning folks!
We're one day closer to the weekend!! WOOHOO!!
We had a good, but hot run with Pathways last night. The heat index was 101 but clouds moved in right before we started and it seemed to cool things off a little bit. I'm so proud of how the group handled our run!! We did hill repeats and they all handled it very well!!
Afterward, I came home and did my month 2, day 3 of Insanity. I'm not as good at the exercises as I was with month 1 but last night's workout was a little better than the 2 previous days. I'm pretty sure I'm not going to get the ripped abs that all the people on the dvd have, but I'm going to try my best!!
Today, I'm linking up with
Kristie
and
Holly
for their Lotto linkup.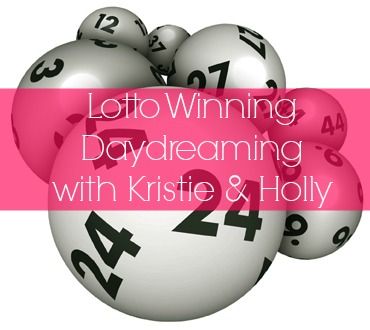 I've always daydreamed about winning the lottery. My husband even buys tickets occasionally.
If I won the lottery, I would immediately pay off all of our debts and my family's debts.
Being a very vain person, the next thing I would do would be get a tummy tuck and new boobies!!
Then, I would change my latitude! I would move somewhere tropical, retire by postcard and spend the rest of my days lounging on the beach and running!!
What would you do if you won a lot of $$?