Good morning folks!!
What day is it??
Happy Workout Wednesday!! I love Wednesday because it means that we're halfway through the work week!!
Last night, I did Week 2, Day 1 of the Rocktober 30 Day Challenge from
The Betty Rocker
. I love these workouts because they are basic moves that everyone knows and can be easily modified based on one's current fitness level. I was supposed to do globe jumps for 1 minute, but modified the move to do jump squats instead and still got in a good workout!
After work tonight, my Pathways group will be doing a 4.5 mile hill/stair run. I'm really excited about this! I love hills!! We're getting really close to our goal race, the Tulsa Run 15k. This week is our highest mileage week and Saturday morning, we'll be doing the infamous "Golf Ball Hill" I've been promising them post-run mimosas to celebrate how far they've come.
After the run, I'll be doing the following workout: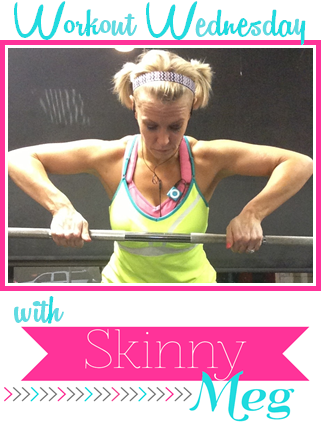 Dumb bell workout --
Do each exercise for 20 seconds/10 seconds rest—4 intervals:
10 burpees
10 burpees
10 burpees
10 burpees
10 burpees
If I have anything left after all that, I'll do some abs too! Whew!!
Have a wonderful Wednesday!!
What workouts are you currently doing??