Thank you to all my new followers via
Holly
and
Running Bloggers
. I appreciate you stopping by my little corner of the interwebs. :-)
Today is Wednesday and that means it's "Workout Wednesday"!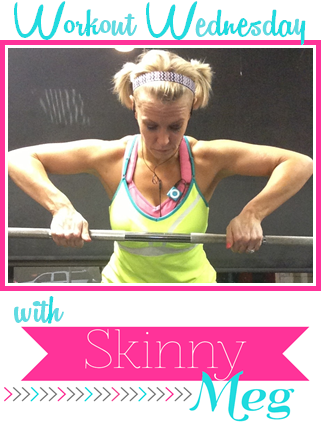 As a runner, I'm slowly but surely learning the importance of cross training to avoid injury. My IT band issues stemmed from weak glute muscles. But if you're like me, you probably don't have hours to spend working out at the gym. Recently, I've been talking with some physicians at work about the benefits of HIIT or High Intensity Interval Training. So, needless to say, I was thrilled when I ran across this
Scientific 7-Minute Workout
. It incorporates body weighted exercises combined with high intensity effort. The only equipment needed is a chair, a wall and your body. You perform each exercise at high intensity for 30 seconds with a brief rest period between each move.
I haven't tried this yet, but I'm eager to give it a try after my Pathways run tonight. I came to the horrible realization that bikini season starts in 1 week and I am a far cry from ready!! Therefore, I think that I am going to challenge myself to incorporate this workout on a daily basis. I think I'll do 1 set on running days and as many rounds as possible (AMRAP) or at least 30 minutes on non-running days. I would be thrilled if you joined me on my challenge!! C'mon, you know you want to!! It will be fun!
Now, get up, get moving and make it a Wonderful Wednesday!!
What's your favorite cross training activity??
Have you tried HIIT??