Good morning folks! Happy Thursday!!
Holy legs and glutes, Batman!!
Yesterday, I did Insanity before work and then did 4.5 miles, including speed work @ the track, with Pathways after work. My butt and calves are SO sore!! I think I'll be wearing my CEP compression sleeves to work today. :-)
Today, I'm linking up with
Holly @ Where We Can Live Like Jack and Sally
and
Trista @ Stewart Street
for their Summer Bucket List link-up.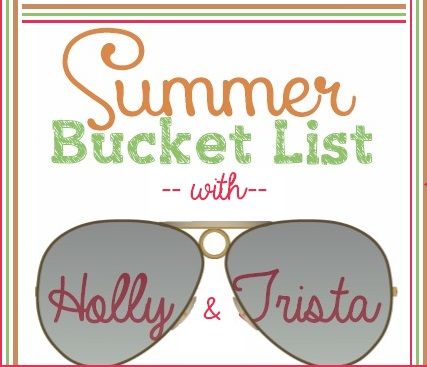 My 2013 Summer Bucket List
:
Visit family in Iowa
Enjoy relaxing weekends at the lake floating on my boat
Finish Insanity so that I can actually feel comfortable wearing my bikini at the lake
Spend time with my amazing friends
Read more books
Take more naps
Enjoy more porch sitting or hammock relaxing with my sweet hubs
Bedlam Run 10k with my Pathways group
I really hadn't thought about summer plans until I started making this list. So far, that's all I've got. I'm not sure that I will accomplish all of my goals, but I know that I'm going to enjoy it to the fullest!!
What's on your bucket list??